Your Expert Partner for Laser Parts & Assemblies
Käppler & Pausch - The Company
From 2D and 3D laser cutting, waterjet cutting, and welding to laser tube processing, edging and bending – we are your reliable system provider for metal processing for the highly qualified production of small and medium-scale series and for prototypes from a batch size of 1.
In addition to contract production for metalworking, we are specialized in manufacturing sophisticated, design-oriented assemblies, machine enclosures, and terminal housings for digital signage panels.
Stop by for a visit!
You can have a look behind the scenes and learn more about our range of services.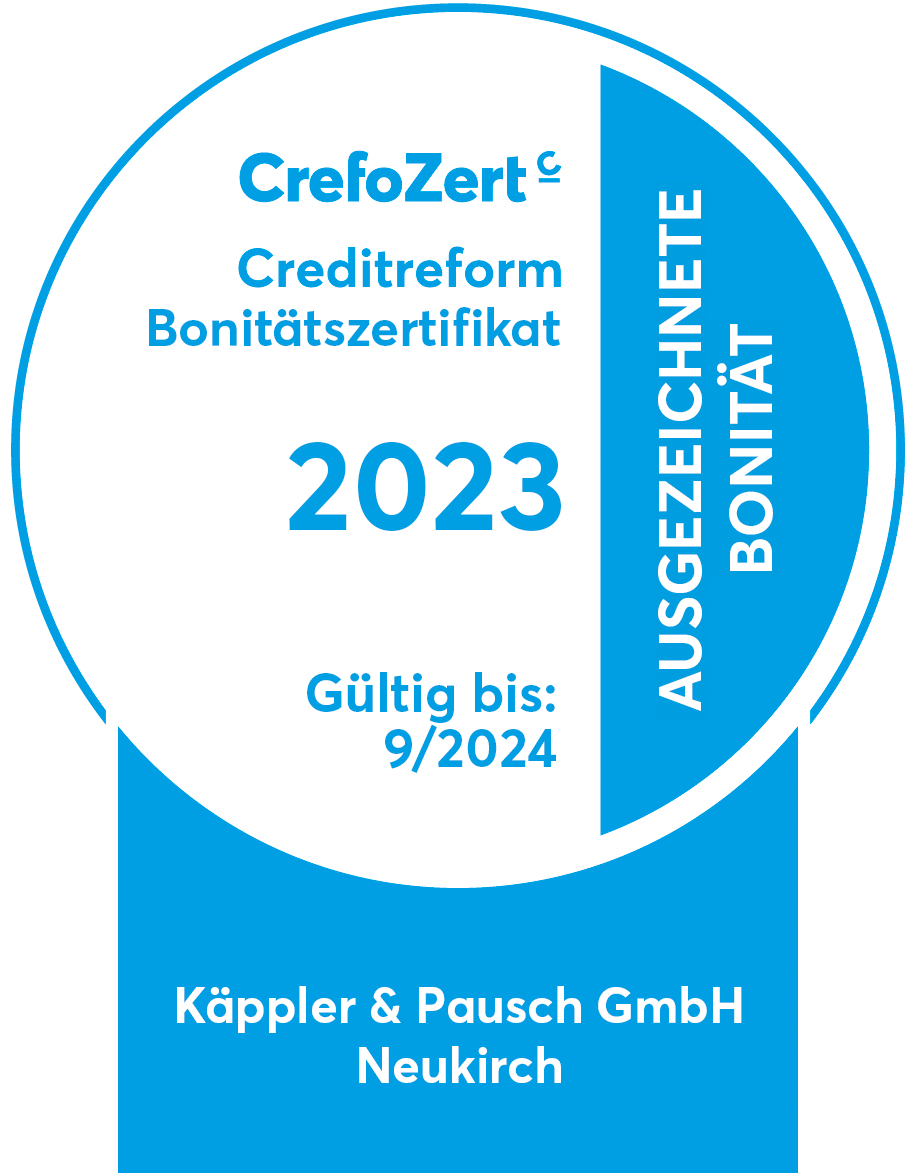 Your benefits at a glance:
Over 25 years of metalworking experience About 160 highly qualified employees
A large machine park (covering 17,000 square meters), advanced CNC technology, and a wide variety of processes to meet special customer requirements
Fully automated high-bay warehouse ensure exceptional flexibility and material availability (over 800 material grades and formats)
In-house quality assurance (certified according to DIN EN ISO 9001, EN 1090-2, and EN 1090-2_WPK)
own construction and development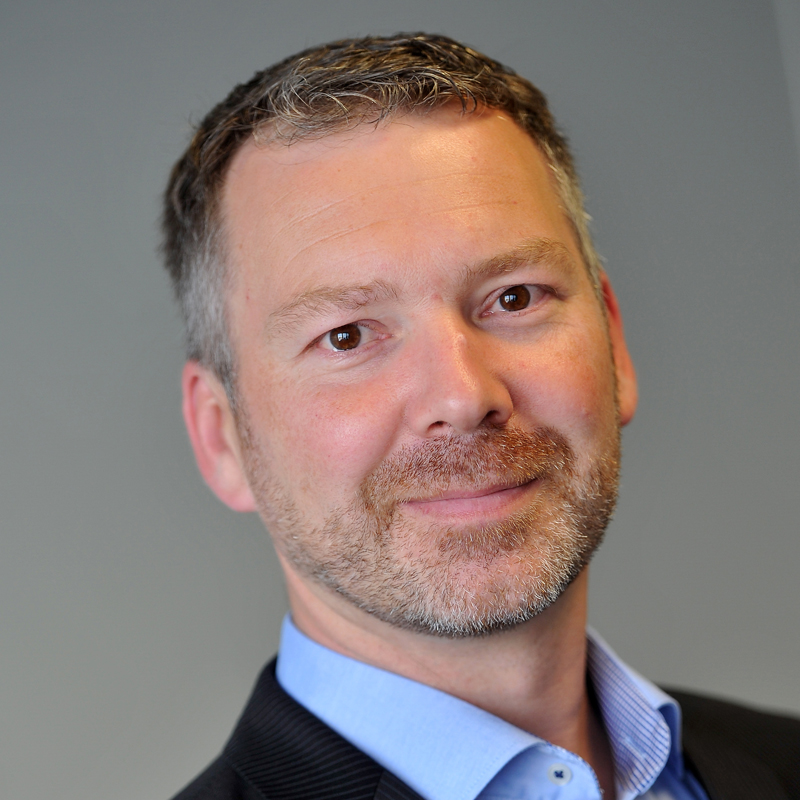 Chief Financial Officer
Thomas Wilisch
Email:

info@kaeppler-pausch.de

Phone:

(+49) 35951 367-0

Fax:

(+49) 35951 367-324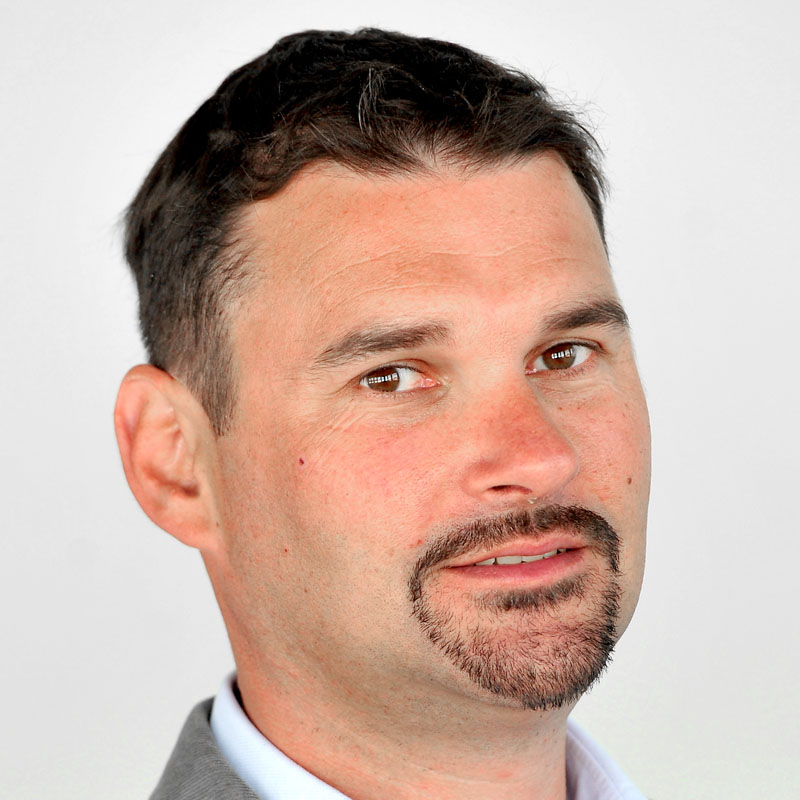 Chief Operating Officer
Philipp Beuermann
Email:

info@kaeppler-pausch.de

Phone:

(+49) 35951 367-0

Fax:

(+49) 35951 367-324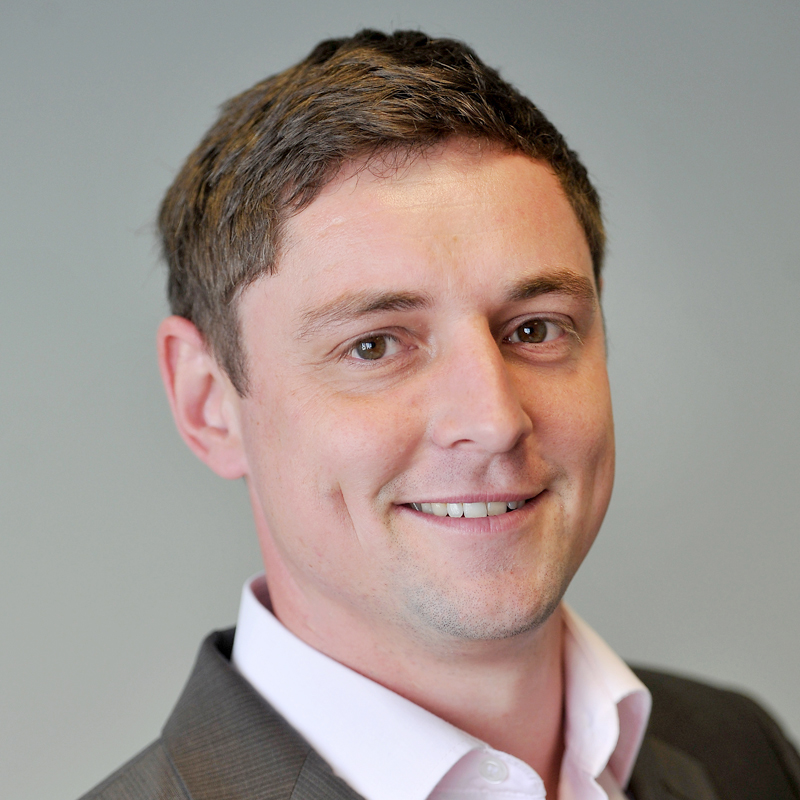 Head of Sales
Mario Herzog
Email:

vertrieb@kaeppler-pausch.de

Phone:

(+49) 35951 367-228

Fax:

(+49) 35951 367-324
Your way to Käppler & Pausch:
We welcome you to our location in the Bönnigheimer Ring industrial park in Neukirch/Lausitz with a production area of 17,000 square metres.
For business partners, employees and visitors, access can be by car, truck or public transport:
Arrival via the A4: coming from Dresden / Görlitz, take the Burkau exit
Arrival by train: destination train station is Neukirch (Lausitz) Ost, then continue by bus (approx. 5min)
Arrival by plane: Destination airport is Dresden, then continue by train from Dresden airport to Neukirch (Lausitz) Ost, then approx. 5min by bus.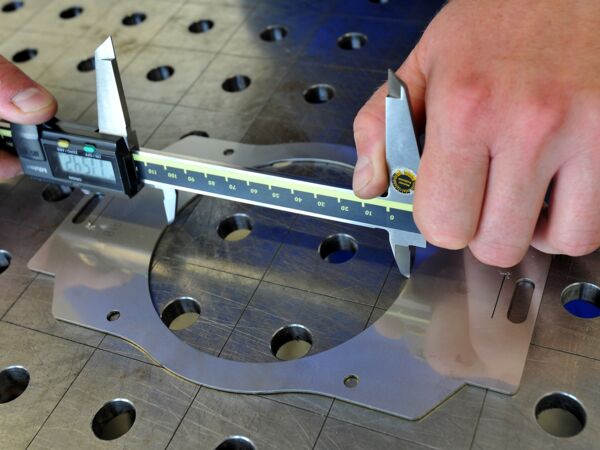 Certified quality assurance
Our quality management, certified according to DIN EN ISO 9001, guarantees the high quality of all of our manufactured products.
Our high-precision technology and machinery creates the conditions necessary for absolute accuracy right down to the details. The state-of-the-art inspection and measuring equipment used in our system-supported quality control. ensures that we can meet even the special requirements of well-known partners in the areas of medical technology and rail vehicle construction.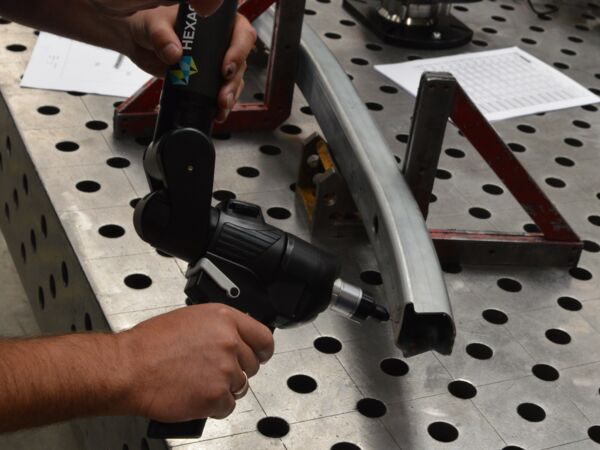 Innovative measurement technology
Our state-of-the-art production measurement technology -- the most accurate mobile measuring arm in the world! -- is so flexible that we can quickly test components in almost any production environment. Even the smallest inaccuracies are detected and adjusted during the ongoing process.
Meticulous sensing technology with extremely high accuracy, absolute encoders, and Bluetooth-supported visual, acoustic, and haptic feedback functions yield high-precision tactile measurements. High-tech carbon fiber tube design ensures structural and thermal stability for a wide range of environmental conditions.
State-of-the-art measurement technology guarantees the highest product quality – take advantage of our extensive expertise!
The evolution of Käppler & Pausch
Our company history
Since our company was founded in 1993, we have undergone continuous development. Today our customers include well-known companies in the area of mechanical engineering, the automotive industry, and aviation and aerospace as well as information and medical technology. Innovations made of metal - Development of our own customizable products.
2021

2020

2019

2018

2017

2016

2015

2014

2012

2010

2008

2006

2004

2002

2000

1996

1993
2021
Innovations made of metal - Development of our own customizable products
2020
Innovative measurement technology for quality assurance
2019
New construction and renovation of the coating plant
2018
Major advertising column project - Design and production of 98 advertising columns in three months
Waterjet cutting area expanded
Procurement of a machine with state-of-the-art swivel head technology
2017
Introduction of robot-controlled CMT and WIG welding technology
2016
ERP system upgrade. Purchase of a deburring machine.
2015
Production capabilities extended to include rail vehicle construction. Design and manufacture of machine enclosures expanded.
2014
Additions to the machine park for waterjet cutting
2012
Merger between the Oberlausitzer Industriebeschichtung GmbH Kirschau and the Käppler & Pausch GmbH. Number of employees increases to more than 210.
2010
Introduction of an ERP system to control all business processes. Procurement of a pipe and profile processing center.
2008
Expansion of production and assembly areas.
2006
First milling machine commissioned. Capacity increased in the laser processing and edge processing areas. The Käppler & Pausch GmbH already has more than 100 employees.
2004
Fourth construction site completed. In-house welding shop installed. Coating plant begins operation.
2002
Further increases in capacity. Automated STOPA storage system and 3D laser center commissioned.
2000
Certification according to DIN EN ISO 9001:1994.
1996
Capacity increases with the inauguration of a new production site in Neukirch at the Bönnigheimer Ring.
1993
Ulrich Käppler and Gabriel Pausch found the companyon 3 November 1993. Technologies applied: waterjet cutting and 2D laser cutting
Corporate Compliance -
Code of Conduct
The Käppler & Pausch GmbH wants to achieve success particularly through innovation, quality, reliability, flexibility and fairness. This requires compliance with rules specific to the company and industry as well as with legal regulations.
We are committed to...
... complying with laws and social standards
... fair and respectful working conditions
... fair competition and refraining from illegal price fixing
... doing business with integrity
... environmental protection and occupational safety
... keeping company and private interests separate
... cooperating with authorities
... transparent financial reporting
... confidentiality and data protection
You can read our complete Code of Conduct via the following link: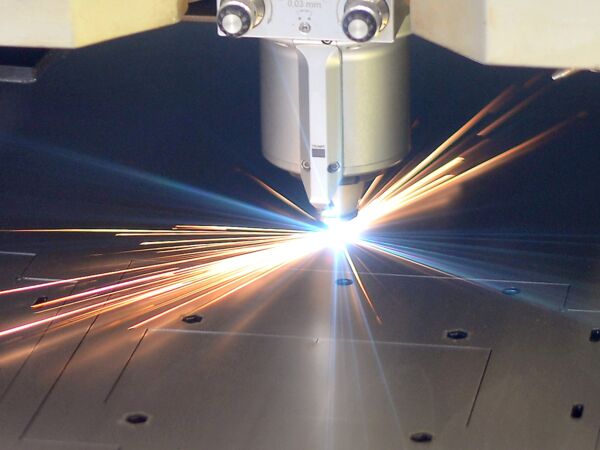 Sustainability
For our environment
Preserving our environment is important to us. Not only is our commitment to the environment firmly embedded in our corporate philosophy, but we actively implement it as well.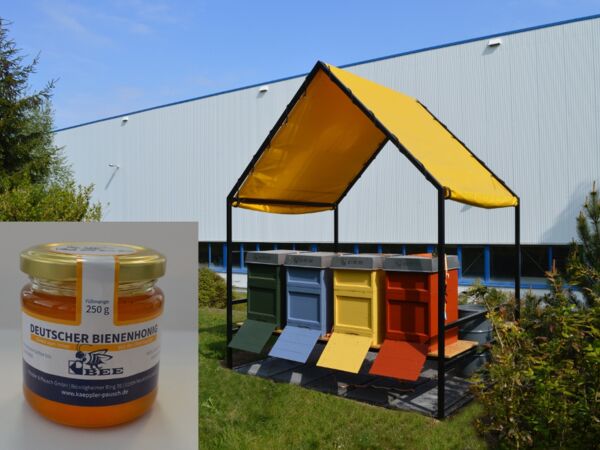 "KPBEE"
The "KPBEE" project is both our contribution to protecting bees, an important part of our ecosystem, and our response to the alarming rise in bee mortality. The area between our plant and the edge of the forest is home to several thriving bee colonies.
In addition to the environmental and sustainability aspects, our goal is to optimize the honey extraction process with technical equipment. This also promotes our employees' ecological awareness.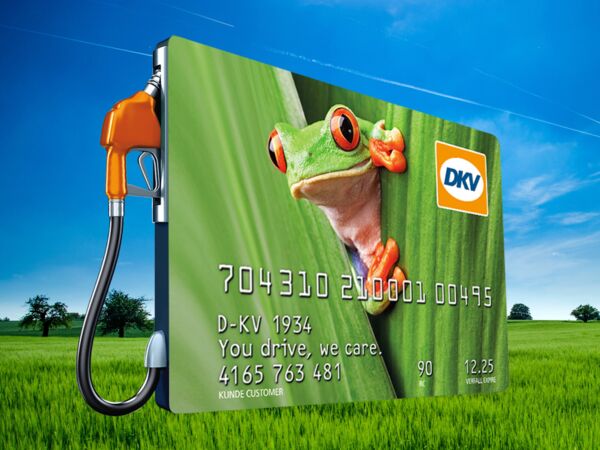 DKV Card CLIMATE
We actively support environmental protection by using the DKV CLIMATE fuel card. With each liter of diesel or petrol we purchase, we also provide additional financial support for environmental projects related to climate protection. These certified projects meet the highest standards (CDM, Gold Standard, Plan Vivo). This allows us to compensate for 100 percent of the CO2 emissions emitted by company vehicles. This small contribution to environmental protection makes a big difference.
System supplier for the following industries, among others
Machine construction and plant engineering
Information technology and advertising technology
Semiconductor industry
Energy and environmental technology
Rail and utility vehicle construction
Nuclear and medical technology
Industrial and manufacturing technology
Agricultural engineering
Food industry